K. van der Meij – Advocaat
Personen- en familierecht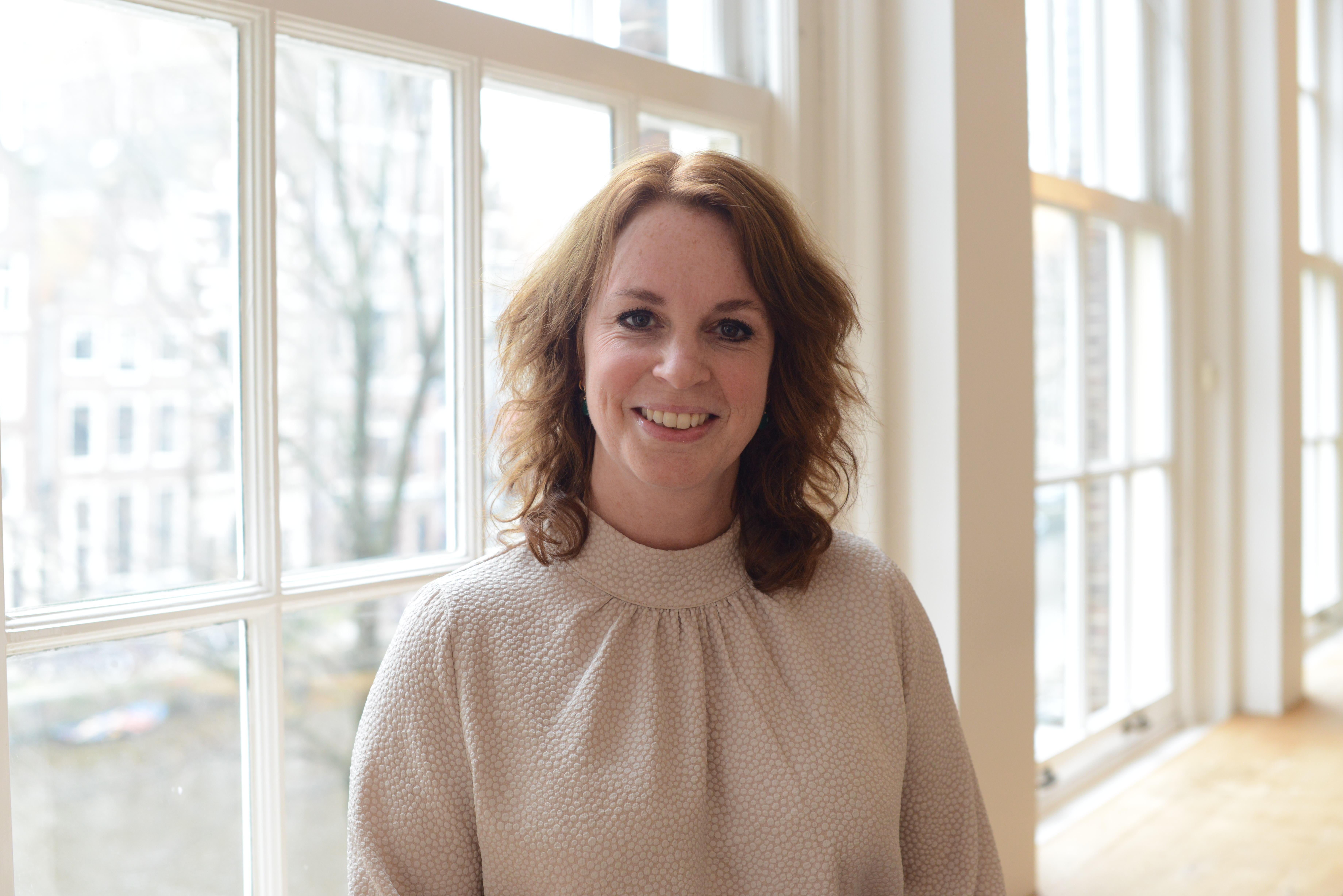 Juridische hulp nodig?
Heeft u juridische hulp nodig van Karen Van Der Meij? Neem dan contact op met 020-6236721 en vraag naar de mogelijkheden.
Over Karen van der Meij
Ik heb Nederlands recht gestudeerd aan de Universiteit van Amsterdam en ben in 2003 beëdigd tot advocaat. In het begin van mijn carrière had ik een algemene praktijk. Sinds ik mij in 2011 bij Van der Meij Advocaten heb aangesloten, het kantoor dat in 1983 door mijn vader is opgericht, is de nadruk steeds meer bij het personen- en familierecht komen te liggen. Inmiddels heb ik mij volledig toegelegd op de familierechtelijke praktijk.
Als advocaat gespecialiseerd in het familierecht houd ik mij bezig met alle kwesties rondom een beëindiging samenwoning en echtscheiding, zoals bijvoorbeeld het maken van afspraken over de kinderen (ouderschapsplan/zorgregeling/kinderalimentatie), partneralimentatie, de verdeling van huwelijksgemeenschappen, de verrekening bij huwelijkse voorwaarden en de verdeling of verevening van pensioen. Maar ook andere familierechtelijke kwesties, zoals bijvoorbeeld de gerechtelijke vaststelling vaderschap, beëindigen van gezamenlijk ouderlijk gezag of verzoeken vervangende toestemming (tot vakantie, plaatsing op een school, verhuizing) vallen onder mijn expertise.
Bij een familierechtelijk geschil lopen de emoties vaak hoog op, waardoor de periode van de scheiding door de betrokkenen als zeer heftig wordt ervaren. Het is belangrijk dat u in zo'n hectische periode een advocaat heeft die over gedegen kennis, ruime (proces)ervaring en de juiste kwaliteiten beschikt om u bij te staan en te adviseren. Een advocaat die betrokken is, oog heeft voor de belangen van de kinderen en die steeds naar een duurzame oplossing zoekt. Een advocaat die, ook bij hoogoplopende ruzies, de verbinding probeert te zoeken juist omdat alle partijen het meest gebaat zijn bij duidelijke afspraken die in onderling overleg worden gemaakt. Maar ook een advocaat die als het niet anders kan de gang naar de rechter niet schuwt en zeer bekwaam is in het voeren van procedures. Die advocaat ben ik.
Rechtsgebieden
Sinds 2021 ben ik (aspirant) lid van de vFAS, de vereniging van Familierecht Advocaten en Scheidingsmediators. Het lidmaatschap van de vFAS geeft u de zekerheid dat u door een advocaat wordt bijgestaan die de kennis en kunde heeft u op het hoogste niveau te helpen, het betekent voor mij dat ik deel uitmaak van een groot netwerk aan professionals met wie ik samen kan werken (fiscalist/pensioenadviseur/kindbehartigers/andere advocaten). Op die manier bent u verzekerd van de juiste begeleiding in alle aspecten van uw zaak.
In het rechtsgebiedenregister van de Orde van Advocaten ben ik op het gebied van "personen- en familierecht" geregistreerd. Deze registratie verplicht mij om elk kalenderjaar 10 opleidingspunten te behalen op dit rechtsgebied.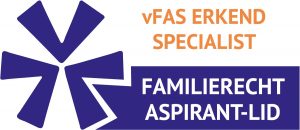 Rechtsgebieden
Personen- en familierecht
echtscheidingen

partneralimentatie

kinderalimentatie

gezag

omgang

ouderschapsplan

verdeling huwelijksgoederengemeenschap

verrekening

gerechtelijke vaststelling vaderschap

ontkenning vaderschap